Completion Certificate - Web Course on Practical Guidance on CVD Management & COVID-19

Dr. Asit Khanna has been awarded Certificate on completion of "Web Course on Practical Guidance on CVD Management & COVID-19" from Indian Society of Hypertension.

Patient Education - Featured
Yoga asanas and Pranayam could be sometimes restricted in heart disease
Mostly we also know yoga asanas which are good for heart. Unfortunately, Yoga is not the "cure all" and it has its limitations too. The following is a question that cardiologists are being asked more and more commonly nowadays. This important information should be known to all those heart patients who practice yoga.


Health
News & Events
Free consultation for heart related diseases on 5th July between 4-5 PM. Call on Mobile Nos: 7835008053, 7835008057
#Avians! A live TV show on NDTV titled "Cardiac Health & Wellness - Save a Life - Live Q&A show by Dr. Asit Khanna. Date & Time: 23rd Feb 2023 1.30 PM (Repeat: 24th Feb 2023 10.30 AM)
Yashoda Super Speciality Hospitals, Kaushambi Ghaziabad entered the elite club of Hospitals with a TAVI (Transcatheter Aortic Valve Implantation) program on 8 Nov 2022! with the toughest case possible..small LLiacs diseased, narrow Porcleain Aorta and left main stenosis(TAVI+LM PTCA)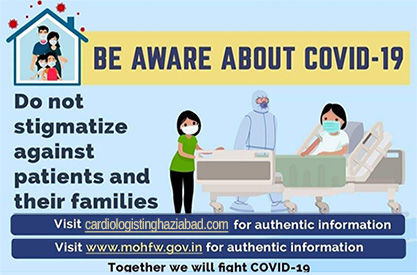 Anjali Bose
Heart Problem
I have never been treated better. Everyone is professional, but the human caring is always there.

Ashok Bhasin
Heart Problem
I would recommend Dr. Khanna to anyone. He really helped me get down to the root of the problem. He helped me to get some of my life back.